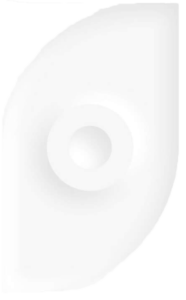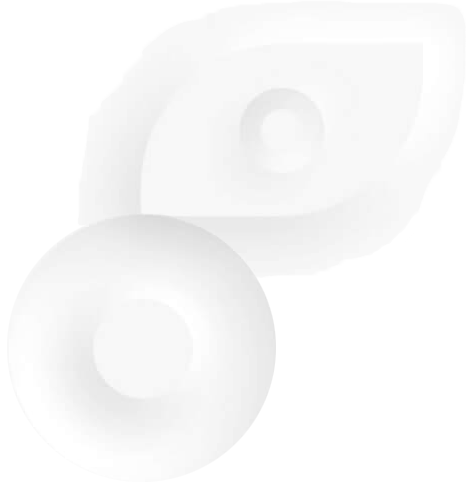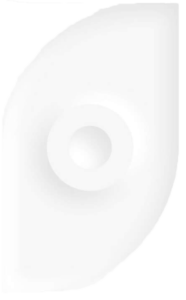 Ecommerce for wineries brings a unique set of challenges and solutions. A beautiful and easy-to-use online wine store helps wineries maximize their direct-to-consumer sales. There are many wine store platforms out there and we've worked on creating the best integration solutions for winery websites. From complete winery management software that requires extensive development, to simple platforms that solely focus on website sales, we've tackled it all.
Advanced Management Systems (AMS) has created a comprehensive suite of software for managing online and tasting room sales, wine club, allocations, and more. Our team developed a unique approach to integrate AMS with WooCommerce creating a seamless website experience, allowing for use of extended marketing capabilities.
Commerce7 provides an online store solution, tasting room sales, inventory and wine club management, and an easy-to-use POS system. We integrate Commerce7 features like online store, reservations, and wine club sign-up seamlessly into WordPress for an upgraded user-experience.
eCellar delivers wineries complete customer relationship management (CRM), POS, wine club, general store, inventory, reservation management, and more. Using their open API, we are able to integrate their store into a custom WordPress website and utilize marketing automation.
WineDirect offers wineries total management of their daily processes with is a feature-filled solution. WineDirect is now the "All-New WneDirect" and will soon be releasing a major platform update with a BigCommerce partnership. This will allow wineries to create completely customized websites using platforms such as WordPress, with the BigCommerce plugin.
VineSpring was recently acquired by Commerce7. Existing VineSpring customers have been migrated to Commerce7 and require integration of their new store onto their website.
Have you recently migrated to Commerce7? Learn more about Commerce7 and how you can integrate the platform into your website.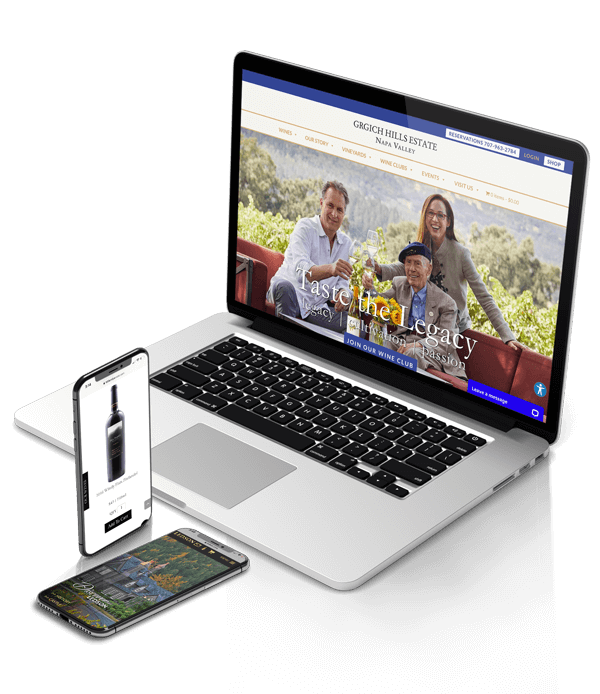 Ready to increase your DTC sales?
We sit down and begin to understand your processes. We discuss the best options to integrate your winery software system into your website and set goals for features you need and want.
Our team begins integrating the ecommerce platform onto a staging version of your website to ensure we don't interfere with your live site. We perform test orders in the process. You review the online store design & we modify according to feedback.
03.
launch, test, improve
We make the new ecommerce wine website live and continue testing to ensure orders are going through and the process is smooth for you and your consumers. Improvements are made to ensure a perfect user experience.
frequently asked questions
How much does ecommerce integration cost?
Our ecommerce integration services are typically custom quote, starting at $750 for simple Vinespring integration and increase depending on feature requests and complexity of the integration. For example, AMS integrations are more complex and require more time than e.g. Commerce7 or VineSpring integrations.
How long does it take to integrate an online wine store?
The time it takes to complete the integration for your ecommerce wine website is around 4 weeks and can be part of the typical website development time for a new website. The integration time depends on the type of integration, special feature requests and how timely content (bottle shots, wine descriptions, etc) is available.
What kind of websites can you integrate with winery ecommerce systems?
This depends on your winery software system. For example, we can integrate VineSpring into WordPress, SquareSpace, Wix, etc. Other winery software systems may require WordPress or a similar CMS.
Can you recommend a winery ecommerce solution?
We have experience with the integration of different winery store solutions into websites (new and existing). Some platforms are easier to integrate than others, more flexible, and allow for better marketing automation services.
Contact us to pick our brains on our winery platform integration experience and the website specific options these solutions provide.
How do I get traffic to my online store?
There's many ways to attract traffic to your store including:
Search engine optimization (SEO)

 

– rank on search engines like Google with SEO tactics like content marketing, link-building, and website optimizations.
Advertising

 

– social media and paid search advertising allow you to reach new audiences by showing them a targeted ad that then leads directly to your website.
Other activities include sharing your website via

 

email marketing

 

and

 

social media.
What after-launch services do you offer?
Glad you asked. In order to promote your store and drive online wine sales, we offer a variety of marketing services:
Search Engine Optimization (SEO) is a long-term strategy that increase your website's ranking on search engines like Google.
Advertising allows you to target your ideal audiences and point them to your store – perfect for increasing sales, promoting events & wine club benefits, and increasing wine tasting reservations.
Social media marketing builds trust between consumers and your brand and is a great opportunity to link back to your store.
Photography services ensures your media library never gets old.
Email marketing helps you stay in touch with your audience and promote to those who love you.
Marketing automation nurtures leads and pulls them through the marketing funnel so they can become loyal fans.
"WSI is a highly capable team who helped us to redo our Southbrook website. Responsive, organized and on-time/on-spec - the most important qualities of a development firm. Thanks!"
- Southbrook Vineyards
"Andreas, Georgia, Maria and the rest of the team at WSI are a joy to work with. They are dependable, savvy, and truly understand digital marketing on a deep level. They did a fantastic job redesigning our website and we are thrilled with the results. We cannot recommend them enough!"
- Hill Family Estate
"We love working with WSI! All of their team members are extremely knowledgeable and helpful and they provide an excellent service!"
- Grgich Hills Estate
"I give WSI 5 stars for helping me to create a beautiful website for my small wine company. From start to finish, working with them was a great experience. After our first meeting, then using my story and visual materials, they produced a beautiful website that checks all of the boxes I needed. Great communicator, an amazing designer and has a deep knowledge of the website software necessary to match her client's requests."
- Katnip Wines
"We have thoroughly enjoyed working with WSI for the past 15 months. We have seen positive growth in many areas of our business including e-commerce, traffic... brand exposure, the effectiveness of our email marketing, quality of customer data... Additionally, we worked with WSI to re-design both of our websites to ensure optimization and enhance the user experience."
- The Good Life Wine Collective, Handwritten Wines & Jessup Cellars
"We started working with WSI when we needed to make our website mobile friendly... Through the whole process they were responsive and professional and helped us analyze our options. Their web development team is skilled and the ongoing access to them is reassuring. We can't recommend them highly enough!"
- Dyer Wine
"Andreas and Georgia helped me upgrade and modernize the website for my wine brand. I was very impressed with what they had to offer... They are extremely well versed in website development, management, SEO, security and more. They are both very responsive to any needs or questions I have and follow through on any projects we undertake."
- Aiken Wines
"We were happy with their timelines- they were realistic and they stuck to them! We got everything when it was promised. Knowledge of behind the scenes on the websites was impressive. Their final work was very nice! We were very happy on it!."
- Maldonado Bottling
—

WE SPEAK WINE (AND WE DRINK IT TOO)
477 Devlin Road, Ste 104 | Napa, CA 94558