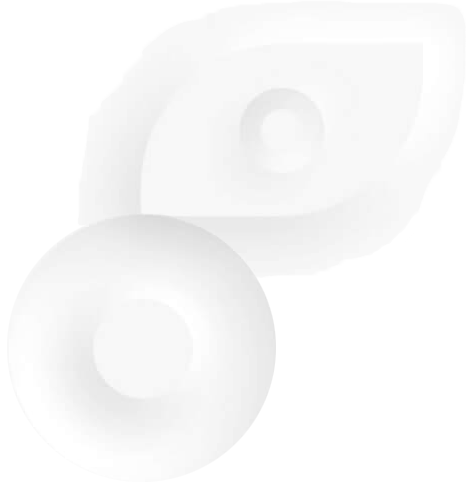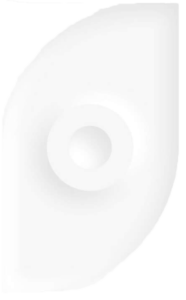 integrate Commerce7 into
your website
Commerce7 is a modern platform that offers an online store solution, inventory and wine club management, and an easy-to-use POS system. Wineries using Commerce7 can integrate features like online store, reservations, and wine club sign-up seamlessly into their WordPress website for an upgraded user-experience.
—

COMMERCE7 INTEGRATION: WHAT WE DO
WordPress + Custom Online Store
We create a custom designed WordPress website and integrate Commerce7 to offer a flawless user experience. Our team can customize the product and shop page and create category pages (i.e. for varietals). We also create a custom cart function (slide-in), integrate wine club registration and purchase, and even reservations through Commerce7. Users can stay on your website to complete all aspects of shopping, reservations, and club sign ups.
—

ADDITIONAL CAPABILITIES
Data Layer with Cross-Domain Tracking
Analytical data is essential to measure the success of any marketing campaign. With a data layer offering cross domain tracking, we can enable complete end-to-end view and assessment of marketing campaigns, ad spent ROI and website performance while also unlocking powerful marketing automation capabilities.
Google Analytics
Monitor website activity and engagements via the data layer to enable a full suite of Google Analytics that you never knew were possible including enhanced ecommerce data.
Google Ads
The "data bridge" between the website frontend and Commerce7 store enables laser-focused Google ad campaigns plus retargeting opportunities based on the user's engagement with the website. The data layer handles the conversion codes and triggers pre-defined activities based on user-behavior like time on webpage, scroll depth and more.
Facebook Pixel
The Facebook Pixel utilizes the data layer "bridge" to track activity between the website and the Commerce7 store. Now you can track conversions to serve relevant content such as browse and/or cart abandonment social media ads.
Email Marketing Automation: VBOUT
With powerful cross-domain tracking, connecting the WordPress frontend with the Commerce7 store unlocks the door to endless marketing automation capabilities. With the power of VBOUT, we help you to better serve your wine customers with personalization and efficiency.
With marketing automation at your fingertips, you stand to deliver more relevant and personalized marketing and highly converting content including automated cart and browse abandonment emails, birthday specials, wine club and VIP promotions as well as SMS and anniversary specials.
With the lead scoring capabilities of VBOUT marketing automation you can see in real time who your most motivated and ready-to-buy wine clients are based on website activity, campaign engagement and social media behavior.
Email Marketing Option: Mailchimp & Klaviyo
Commerce7 offers a real-time integration option with Mailchimp and Klaviyo. Wineries can connect their existing email marketing accounts to Commerce7 in order to send, marketing emails, wine club emails, and create automation to nurture leads.
store integration
WordPress, Squarespace, etc.
features
Commerce7 Store Integration into Website
Modal Cart Integration into Website
Creation of Wine Store in Website & Customization of  
Wine Collection & Product Pages
Shopping Cart and Checkout Pages
Join Wine Club & Account Pages
Strala Vineyards
WORDPRESS INTEGRATION
Strala Vineyards is a family-owned, boutique winery offering distinct wines under a stylish and contemporary brand. We designed and developed a WordPress website and integrated Commerce7.
The wine shop page is completely customized, featuring on-brand design elements, and organized by wine varietals. Users can click into the various wines to learn more. Integrated login, account, and wine club signup pages create a seamless experience.
LIOCO Wine Company
WORDPRESS INTEGRATION
Located in the charming town of Healdsburg, LIOCO brings terroir-driven wines from exceptional California vineyards. We designed a new website using WordPress and integrated Commerce7. LIOCO migrated form Vinespring and we launched the new website and platform simultaneously.
The shop page and product pages are fully customized and allow users to shop by categories. The website includes Commerce7 wine club signup and a customized account dashboard.
Maritas Vineyard
WordPress Integration
The Montes family set out to form a vineyard that encompassed their ideals of tradition, hard work, and love for the land; thus, Martia's Vineyard was born.
We designed a WordPress website originally with Vienspring 2.0. During the Commerce7-Vinespring acquisition, we integrated their new Commerce7 wine store into this custom website. The website now features a shop, wine club sign up, and account dashboard.
"WSI is a highly capable team who helped us to redo our Southbrook website. Responsive, organized and on-time/on-spec - the most important qualities of a development firm. Thanks!"
- Southbrook Vineyards
"Andreas, Georgia, Maria and the rest of the team at WSI are a joy to work with. They are dependable, savvy, and truly understand digital marketing on a deep level. They did a fantastic job redesigning our website and we are thrilled with the results. We cannot recommend them enough!"
- Hill Family Estate
"We love working with WSI! All of their team members are extremely knowledgeable and helpful and they provide an excellent service!"
- Grgich Hills Estate
"I give WSI 5 stars for helping me to create a beautiful website for my small wine company. From start to finish, working with them was a great experience. After our first meeting, then using my story and visual materials, they produced a beautiful website that checks all of the boxes I needed. Great communicator, an amazing designer and has a deep knowledge of the website software necessary to match her client's requests."
- Katnip Wines
"We have thoroughly enjoyed working with WSI for the past 15 months. We have seen positive growth in many areas of our business including e-commerce, traffic... brand exposure, the effectiveness of our email marketing, quality of customer data... Additionally, we worked with WSI to re-design both of our websites to ensure optimization and enhance the user experience."
- The Good Life Wine Collective, Handwritten Wines & Jessup Cellars
"We started working with WSI when we needed to make our website mobile friendly... Through the whole process they were responsive and professional and helped us analyze our options. Their web development team is skilled and the ongoing access to them is reassuring. We can't recommend them highly enough!"
- Dyer Wine
"Andreas and Georgia helped me upgrade and modernize the website for my wine brand. I was very impressed with what they had to offer... They are extremely well versed in website development, management, SEO, security and more. They are both very responsive to any needs or questions I have and follow through on any projects we undertake."
- Aiken Wines
"We were happy with their timelines- they were realistic and they stuck to them! We got everything when it was promised. Knowledge of behind the scenes on the websites was impressive. Their final work was very nice! We were very happy on it!."
- Maldonado Bottling
—

WE SPEAK WINE (AND WE DRINK IT TOO)
477 Devlin Road, Ste 104 | Napa, CA 94558