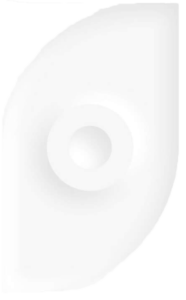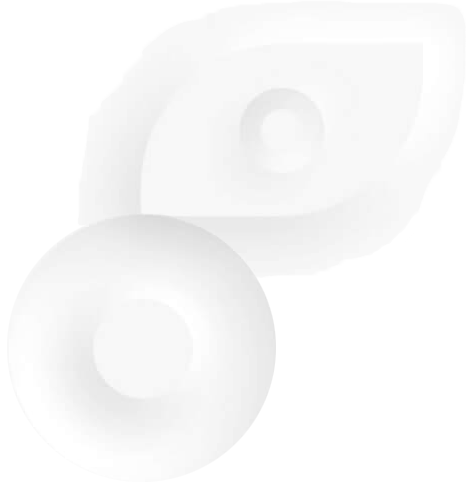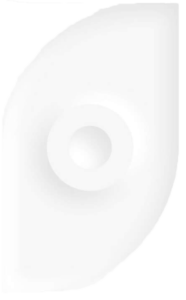 segment,
design

, & refine
Email marketing remains the single most highly converting method of dtc wine sales. Crafting relatable, on-brand winery email marketing campaigns doesn't have to be complicated. In fact, email marketing for wineries is made easier than ever. Give your VIP clientele the shopping experience they deserve with personalized campaigns that captivate and convert.
custom 

winery email marketing,

on-brand design
custom wine club emails
Give your wine club members the shopping experience they deserve. Our in-house creatives live and breathe winery email marketing. We're passionate about helping you develop custom branded campaigns that woo your wine club members. 
email personalization
The best email marketing services leverage the power of personalization. Build trust with your subscribers and wine shoppers with branded email campaigns. Boost retention and conversion with advanced audience segmentation, A/B testing and customization of campaign content.
mobile responsive
Consumers rightly demand responsive and mobile ready email marketing. From tablets and smartphones to laptops and desktops, your email campaigns need to transition seamlessly for continuity and consistency of wine buying experience.
wine loving copywriters
Can't find the compelling words you need to convert your thirsty consumers? If there's one thing we like more than drinking wine, it's writing about food and wine in a fun and digestible way. See how fun that was to read? You get it!
drip campaigns
Nuture your new subscribers and long time consumers with hands-off drip sequencing.  Monitor campaign engagement and readiness to buy in order to deliver relevant content at the right stage of their wine buying journey. 
marketing automation
Accelerate your winery email marketing with automated text message marketing, API driven e-commerce integration, website tracking and lead scoring for a winning dtc strategy. Visit our marketing automation services page for more information.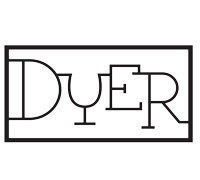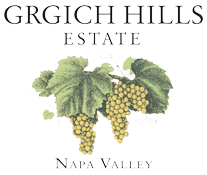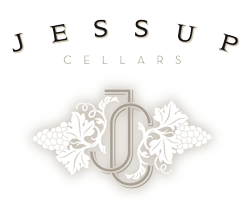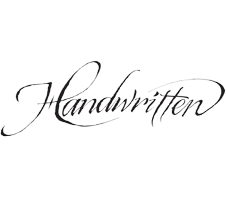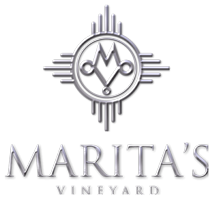 01.
list segmentation & setup
Our winery email marketing service begins here. We help you segment your list so you can target the right audiences. Next, increase inbox deliverability with domain sender verification. We generate a SPF, DKIM and DMARC record directly from our email platform to update your domain nameserver. 
02.
customized template design
Bring your wine promotion from concept to campaign with industry leading drag and drop template builder. We help design an on-brand, custom template that will appeal to consumers, making it easier than ever to create a personalized experience.
03.
measure, analyze, refine
Boost consumer and club member retention by understanding the type of content that best resonates with your VIP clientele. Monitor engagement and conversion a/b testing capabilities and user-friendly campaign analytics.
The pricing and service descriptions below are for the fully agency managed email marketing services. In addition, we offer custom DIY pricing with platform access fee (depends on feature set and email credits/month) plus support hours (at our discounted hourly rate) to fit your needs.
email starter
available as part of lead gen services
features
One-Time Setup
Creation of

 

1 Email Template
Limited email list clean up & import
Audience segmentation for

 

2 lists
Setup done within first 2-3 weeks of service
Monthly Service Activities
Creation of

 

1 Email Campaign per Month
Email Campaign Management
Monthly Removal of Bounced, Unsubscribed & Suppressed Emails
Basic Monthly Report
email value
stay connected with our audience
features
One-Time Setup
Creation of 2 Custom Design Email Templates
Setup Social Media Posting of Emails
Email list clean up & import for up to 5,000 emails
Audience segmentation for 3 lists
Install Email Subscription Form for Website
Setup 2 Autoresponders
Setup done within first 2-3 weeks of service
Monthly Service Activities
Creation of 2 Email Campaigns per Month
Email Campaign Management
Social Media Publishing of Email Content
Setup & Manage Campaign specific Autoresponders
Monthly Removal of Bounced, Unsubscribed & Suppressed Emails
Detailed Conversion Tracking Monthly Report
add-ons
Services to upgrade your email marketing
WSI Email Platform
5 Users, 2 Automations, 2 Landing Pages, no setup fee
Email Credits / Month:
1,000 = $19/month
5,000 = $49/month
10,000 = $99/month
Blog Creation
Our skilled writers create high-quality blogs to add to your website which we can then promote on social media to help you generate website traffic.
$175/blog
Hourly Website Content Updates
Need a landing page for your email campaign or other website edits? Our team can make any changes required to compliment your emails.
5 Hours: $725 prepaid
frequently asked questions
Why is domain sender verification important?
Domain sender verification is a vital step in your email setup process to enhance the deliverability of your email campaigns. Domain sender verification involves the generation of a Sender Policy Framework (SPF) record and a Domain Key Identified Mail (DKIM). Establishing a domain-based message authentication, reporting and conformance (DMARC) policy is a technical standard that helps protect email senders and recipients from spam, spoofing and phishing.
By recording these specialized records on your Domain Name Server (e.g. GoDaddy or Google), your recipient's email filter will identify your email marketing platform and IP address as a legitimate and safe sender.
What is lead scoring?
Lead scoring is a modern form of the sales funnel, allowing you to virtually assess where your shoppers are in their buying journey.
Assign points based on customer interactions including opened emails, campaign clicks, website activity, product page visits as well as video or social media engagement.
Drive hyper specific conversion funnels, customer segmentation and automated actions based on individual lead scores.
What is A/B testing?
A/B testing is a form of trialing, analyzing and refining different variations of content to understand which iterations resonates best with your target customers.
A/B testing for email marketing can take many forms. One example is testing two different email subject lines. Subject line 'A' may have a slightly different flavor of words used compared to subject line 'B'. With specialized email marketing platforms, you can execute iterations 'A' and 'B' to a small percentage (10%) of your total audience. By knowing how many recipients opened each email, you make an informed assumption of which iteration the remaining (90%) audience members are most likely to open.
Why use cart abandonment emails?
Cart abandonment emails allow you to provide a continuity of shopping experience. People are busy, and despite your best efforts, your loyal wine lovers may leave wine cart sessions incomplete.
Provide a gentle reminder with automated email or text message reminders. Create a personalized email with item specific last abandoned cart with direct linking back to the shopper's previous cart session. Check out our marketing automation service for a more in-depth approach to automated email campaigns.
Do you also manage text message marketing?
Our winery email marketing solution also functions as a fully integrated text message platform. Leveraging the power of Twilio, we can help you set up a broad range of text message touch points including automated reminders, booking confirmations, post-purchase or post-winery visit thank you messages, wine club welcome or shipment reminders, update payment information, birthday text messages and many more.
What if I want to manage campaigns in house?
We offer custom winery email marketing services, ranging from flexible DIY offerings plus support to full agency-managed options. The pricing above are indications of our fully managed standard services, but we will customize your email marketing service to meet your company and marketing team's needs. Our DIY email marketing packages put your team in control of managing your campaign from design to execution.
Our DIY packages allow you access to the leading email marketing platform on the market. Our in-house experts are dedicated to helping you learn and master our email marketing platform.
"WSI is a highly capable team who helped us to redo our Southbrook website. Responsive, organized and on-time/on-spec - the most important qualities of a development firm. Thanks!"
- Southbrook Vineyards
"Andreas, Georgia, Maria and the rest of the team at WSI are a joy to work with. They are dependable, savvy, and truly understand digital marketing on a deep level. They did a fantastic job redesigning our website and we are thrilled with the results. We cannot recommend them enough!"
- Hill Family Estate
"We love working with WSI! All of their team members are extremely knowledgeable and helpful and they provide an excellent service!"
- Grgich Hills Estate
"I give WSI 5 stars for helping me to create a beautiful website for my small wine company. From start to finish, working with them was a great experience. After our first meeting, then using my story and visual materials, they produced a beautiful website that checks all of the boxes I needed. Great communicator, an amazing designer and has a deep knowledge of the website software necessary to match her client's requests."
- Katnip Wines
"We have thoroughly enjoyed working with WSI for the past 15 months. We have seen positive growth in many areas of our business including e-commerce, traffic... brand exposure, the effectiveness of our email marketing, quality of customer data... Additionally, we worked with WSI to re-design both of our websites to ensure optimization and enhance the user experience."
- The Good Life Wine Collective, Handwritten Wines & Jessup Cellars
"We started working with WSI when we needed to make our website mobile friendly... Through the whole process they were responsive and professional and helped us analyze our options. Their web development team is skilled and the ongoing access to them is reassuring. We can't recommend them highly enough!"
- Dyer Wine
"Andreas and Georgia helped me upgrade and modernize the website for my wine brand. I was very impressed with what they had to offer... They are extremely well versed in website development, management, SEO, security and more. They are both very responsive to any needs or questions I have and follow through on any projects we undertake."
- Aiken Wines
"We were happy with their timelines- they were realistic and they stuck to them! We got everything when it was promised. Knowledge of behind the scenes on the websites was impressive. Their final work was very nice! We were very happy on it!."
- Maldonado Bottling
—

WE SPEAK WINE (AND WE DRINK IT TOO)
477 Devlin Road, Ste 104 | Napa, CA 94558