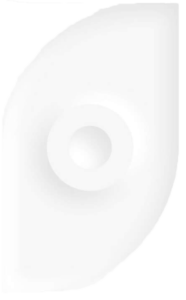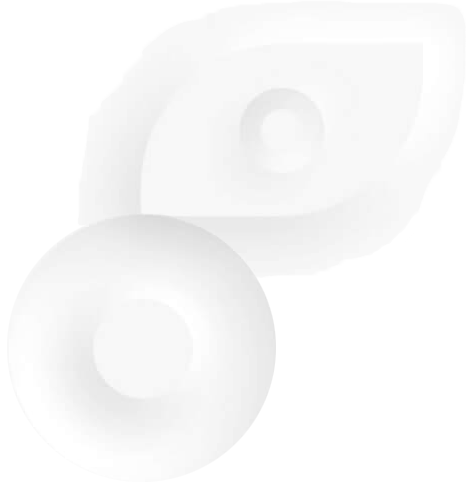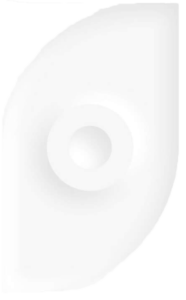 build
relationships

&

trust
Social media is where consumers are today. It's what they use to understand company culture. Your social media channels are a chance to build trust and connections with wine lovers. Our approach to winery social media bridges brand beauty and aesthetic with meaningful business strategy.
create authentic
connections
create authentic
connections
create effective content
We care about your business as if its our own. Our Napa-based team is an extension of your marketing team. Through close collaboration, we aim to understand your messaging to create highly captivating and authentic daily content.
use powerful tools
We invest in industry leading scheduling and reporting tools so you don't have to. Our industry technology partnerships put the world's best social media platforms at our finger tips. Get back to more important tasks with our worry-free winery social media solutions.
stay on top of tech & trends
Technology and trends go through fast moving innovation cycles. Stay ahead of changes and trends with a team who live and breathe social media marketing for wineries.
specialize in epicurean copy
We're as much foodies and wine lovers as we are storytellers. With a diverse background across advertising, wine sales, cooking and healthcare, our team knows how to connect with a wide range of epicurean consumers.
competitive listening on social media
Stay aware and ahead of your wine industry competitors with the power of social media listening. Conduct cross-section analysis of local businesses to understand common trends, techniques, strengths and weaknesses.
amplify with ads
Enhance your social reach, engagement, store visits or impressions, with the best practices in social media advertising and boosting. Our in-house team of advertising experts can help you craft a winning strategy for growth or conversions, taking social media wine marketing to the next level.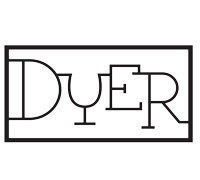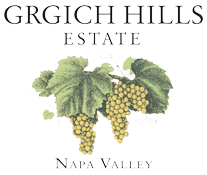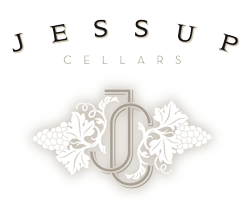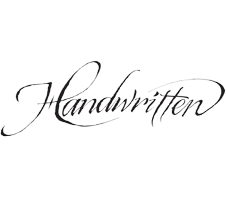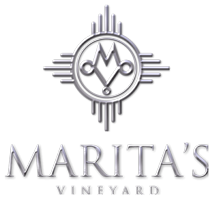 Understanding the background and history of your business is a critical part of our process. We dedicate time to strategizing and learning how you interact with your audience members to articulate your story in an honest and authentic way.
Creating trust with consumers relies on conveying relevant, seasonal and consistent brand messaging. Our approach to winery social media marketing is centered on cultivating community and conversation around your brand. Our team of in-house creatives bring years of experience in consumer facing wine, tourism and hospitality.
We provide you with monthly insights on your social media analytics. Monitoring success allows us to continuously adapt, refine and re-strategize your brand messaging. In addition to social media management, we put you in control with tools to analyze your wine business competitors with social listening and competitor reports.
social starter
available as part of lead gen services
features
Service setup done within 2-3 weeks of initial service month
Setup Social Media Management Platform and Client Training
Setup / Optimization of Social Profiles (one-time $250)
Posting of Client Provided Content
Optimization of Content for Social Channels
2-3 Posts / Week on each channel for Facebook, Instagram, & Twitter
Simple Monthly Report
social value
medium bodied, nuanced
features
Service setup done within 2-3 weeks of initial service month
Define & Implement Social Media Strategy
Setup Social Media Management Platform & Client Training
Setup/Optimization of Social Profiles Included
Creation & Curation of Content / Custom Templates
Optimization & Posting of Client Provided Content
1-2 LinkedIn Posts / Week
3-5 Posts / Week on each Channel for Facebook, Instagram and Twitter
Selective Boosting of Posts (ad budget not included)
Page / Profile Like Campaigns (ad budget not included)
Access to Industry specific Content Pool
Selected Follow up on Post Engagements / Direct Messages
Grow Target Audience with Research & Pro-Active Engagements
Detailed Monthly Report
social leader
full bodied, complex structure
features
Service setup done within 2-3 weeks of initial service month
Define and Implementation of Social Media Strategy
Social Media Branding Board
Setup Social Media Management Platform & Client Training
Setup / Optimization of Social Profiles Included
Setup Social Listening for up to 5 Competitors
Optimization & Posting of Client Provided Content
Creation & Curation of Content / Custom Social Templates
3 Month Rolling Marketing & Content Calendar
2-3 Posts / Week on LinkedIn and Google My Business
5-7 Posts / Week each Channel for Facebook, Instagram and Twitter
Selective Boosting of Posts (ad budget not included)
Follow up on All Post Engagements & Direct Messages
Grow Target Audience with Audience Research &  Pro-Active Engagements
Page/Profile Like Campaigns (ad budget not included)
Setup & Provide Access to Online Analytics Dashboard
Detailed Monthly Report with Competitive Analytics
frequently asked questions
How much does social media marketing cost?
Our winery social media marketing service starts at $200 for the DIY package but if you would like our team of social experts to create content and post, packages start at $495.
Can you setup my social media accounts?
We sure can. Our team can create new profiles or can optimize existing profiles so you can stand out and shine.
How many posts do you make?
It depends on the package you purchase. Per week, we publish 2-3 posts for Social Starter, 3-5 posts for Social Value, and 5-7 posts for Social Leader. Of course, this depends on how much content you provide and if you prefer to rebalance the time spent – for example, you would like more stories and less feed posts.
In the end, our service will be customized to your specific needs!
What social media platforms should I use?
There's no one-size-fits-all answer but for wine brands, we recommend Facebook, Instagram, LinkedIn (for B2B connections), and Google My Business (for SEO). Other channels can be relevant but the ones mentioned above are always a good place to start.
What is engagement and do you do it?
Engagement has to do with community interaction. Our higher-end packages (social value and social leader) include engagment such as answering direct messages on social channels, replying to comments, proactive following and interacting with new audiences, and reposting of stories.
Do I need an advertising budget?
Nope, but we highly recommend it. Allowing a monthly advertising "boosting" budget gives you flexibility to grow your audience and nurture your existing followers. Social media algorithms show business page content the least, so adding a few dollars to important posts can make a huge difference.
In the end, either additional time and money need to be spent on a very high social media engagement campaign to increase reach/followers organically, or those dollars can be re-allocated to ad budget for more immediate results.
Can social media marketing increase my brand awareness?
Yes! Social media wine marketing is a great way to get your brand out there and in front of relevant wine lovers. The higher level packages give you the opportunity to reach new audiences with proactive engagement, frequent content publishing, and boosting opportunities.
Am I locked into a contract?
Never. Sometimes things change and we get it. We ask for a three months minimum commitment at project start, but afterwards, with 30 day notice, you can say bye-bye to our team. We are very flexible on this termination clause as we know, you will like and enjoy our service and the business impact it will have. Our success is based on your success, but if you feel that it is time to move on, that's ok and we will support your decision.
"WSI is a highly capable team who helped us to redo our Southbrook website. Responsive, organized and on-time/on-spec - the most important qualities of a development firm. Thanks!"
- Southbrook Vineyards
"Andreas, Georgia, Maria and the rest of the team at WSI are a joy to work with. They are dependable, savvy, and truly understand digital marketing on a deep level. They did a fantastic job redesigning our website and we are thrilled with the results. We cannot recommend them enough!"
- Hill Family Estate
"We love working with WSI! All of their team members are extremely knowledgeable and helpful and they provide an excellent service!"
- Grgich Hills Estate
"I give WSI 5 stars for helping me to create a beautiful website for my small wine company. From start to finish, working with them was a great experience. After our first meeting, then using my story and visual materials, they produced a beautiful website that checks all of the boxes I needed. Great communicator, an amazing designer and has a deep knowledge of the website software necessary to match her client's requests."
- Katnip Wines
"We have thoroughly enjoyed working with WSI for the past 15 months. We have seen positive growth in many areas of our business including e-commerce, traffic... brand exposure, the effectiveness of our email marketing, quality of customer data... Additionally, we worked with WSI to re-design both of our websites to ensure optimization and enhance the user experience."
- The Good Life Wine Collective, Handwritten Wines & Jessup Cellars
"We started working with WSI when we needed to make our website mobile friendly... Through the whole process they were responsive and professional and helped us analyze our options. Their web development team is skilled and the ongoing access to them is reassuring. We can't recommend them highly enough!"
- Dyer Wine
"Andreas and Georgia helped me upgrade and modernize the website for my wine brand. I was very impressed with what they had to offer... They are extremely well versed in website development, management, SEO, security and more. They are both very responsive to any needs or questions I have and follow through on any projects we undertake."
- Aiken Wines
"We were happy with their timelines- they were realistic and they stuck to them! We got everything when it was promised. Knowledge of behind the scenes on the websites was impressive. Their final work was very nice! We were very happy on it!."
- Maldonado Bottling
—

WE SPEAK WINE (AND WE DRINK IT TOO)
477 Devlin Road, Ste 104 | Napa, CA 94558