marketing automation for wineries
marketing automation for wineries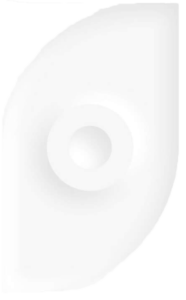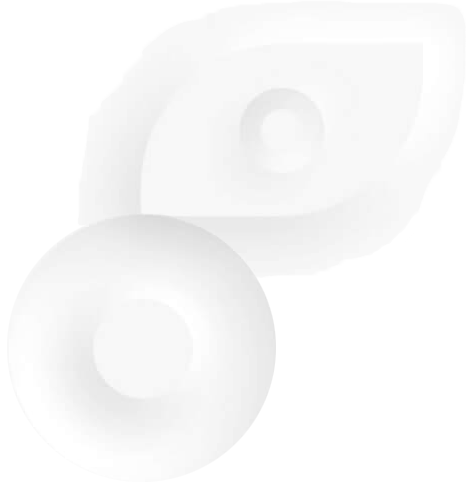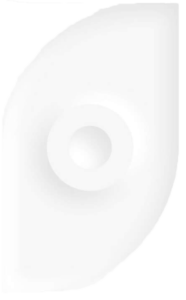 guide the
customer journey
Marketing automation for wineries can be found in many different flavors. It can help your company connect with wine customers using highly personalized marketing campaigns. At the heart of winery marketing automation is streamlining efficiency while increasing demand, by delivering relevant information based on product preference or readiness to buy.
enhanced segmentation
Winery marketing automation solutions makes it easier than ever to create personalized shopping experiences for your wine consumers. We can help you implement automated sequences to streamline your customer segmentation. Segment your customer lists and starting nurturing consumers with personalized content and campaigns.
custom API integrations
The implementation of custom API technology for wineries allows improved efficiency and communication of real time consumer updates from POS to your marketing automation platform. Our in-house engineers have expertise in solving complex integrations using application programming interfaces (APIs).
website tracking
Leverage the power of secure website tracking. Monitor and record website activity of known email subscribers or anonymous consumers via tracking of IP addresses. Drive meaningful and personalized marketing campaigns based on product preference and other webpage interactions.
automated drip sequences
Work smart and save time with automated drip sequences to help your winery marketing team optimize efficiency. Take the stress out of manual list management and complex marketing tasks. Execute automated activities based on a broad range of triggers including campaigns engagements, lead score achievements, change of club member status and more.
lead scoring
Our innovative lead scoring solutions help you visualize where your consumers are in your sales cycle. Assign virtual points to your wine consumers based on campaigns interactions including opened emails, campaign and landing page clicks, website activity, product page visits, sales history, virtual tasting attendance, as well as video or social media engagement.
cart abandonment
Cart abandonment emails allow your wine business to provide a continuity of wine shopping experience. People are busy, and despite your best efforts, your loyal wine lovers may leave their cart sessions incomplete. Cart abandonment solutions can send shoppers a gentle reminder via automated email or text message to restock their cellar.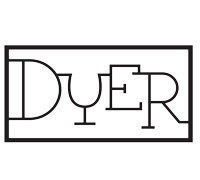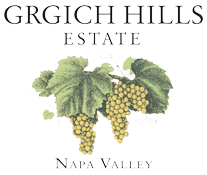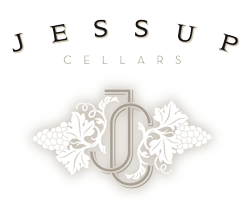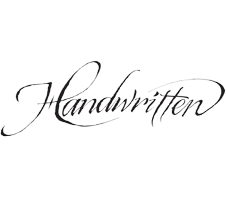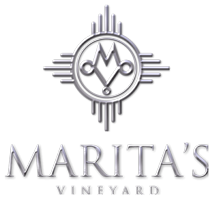 We understand who your audience is so we can create the right automations to best appeal to them. We work closely to setup the marketing automation platform, clean and import contacts, and create workflows.
02.
campaign launch & management
We create monthly campaigns to guide audiences through the sales funnel, nurturing leads and converting them. We manage emails, retargeting ads, text message marketing and other automated systems.
The constant flow of data allows us to continuously optimize. We analyze how audiences are responding to automated content and constantly improve it to get you the best results.
frequently asked questions
Our subscriber and club members status change daily, can marketing automation help?
Yes, we understand your frustration in having to ensure recently updated contacts or subscribers and included or removed from upcoming campaigns. We've developed automated workflows and processes to ensure easy and efficient list management. Coupled with custom cloud API integration we enable real time synchronization between the DTC store and the marketing automation platform.
Do you offer marketing automation support?
Absolutely, we offer 1:1 technical support. Our team in Napa is committed to ensuring that you reach your goals and achieve automated marketing success. Our #MarketingAutomationGurus speak your language and understand your wine consumers.
Our expertise in marketing automation for wineries will give you and your wine business a competitive advantage and help you stay ahead of fast-moving marketing trends.
We use WineDirect, Commerce 7, eCellar, VineSpring or VinoShipper. How do you integrate these?
Our website designers and engineers have expertise with a broad range of winery e-commerce solutions. Leveraging API technology, our e-commerce engineers have unlocked the door to cutting edge automation capabilities for eCellar, WineDirect and Commerce-7.
Each of these leading e-commerce solutions have open API (application programming interface) enabled, allowing integration of your preferred e-commerce platform to our marketing automation solution.
Our winery uses AMS which doesn't allow open API capabilities. What options do I have?
Yes, we understand your frustration in having to ensure recently updated contacts or subscribers and included or removed from upcoming campaigns. We've developed automated workflows and processes to ensure easy and efficient list management for the lists exported from AMS. These workflows include automated list clean-up and refactoring for the import to the marketing automation platform plus workflows for audience segmentation and tagging of contacts.
Coupling our preferred leading-edge marketing automation platform with modern cloud data solutions, our engineers have created a proprietary automation strategy for wineries operating on AMS, including cart and browse abandonment automations.
How can automation enhance personalization?
Modern marketing automation for wineries leverages the power of personalization. From personalization of emails based on customer name and wine product preference to complex nurture campaigns that deliver product information based on customer's brand awareness and readiness to buy.
With specialized cloud solutions, custom API connections and leading edge automation platfoms, the potential for DTC automation is limited by your imagination.
Whether its improving on efficiency or customer experience, we have an automation solution that can help you succeed. Contact us for a consultation.
What is winery marketing automation?
Marketing automation for wineries can take on many forms and flavors.
Some examples of wine business marketing automation include:
custom wine club email marketing
customer lead scoring
club member nuture campaigns
post purchase upselling/ cross selling
text message reminders (visitation, wine club shipments, payment update reminders).
customer list segmentation
wine product conversion funnels
customer engagement tracking
Does automation work with my current wine store?
Our in-house website developers and API engineers are experienced with a wide range of wine industry e-commerce solutions. Our custom API solutions can help alleviate manual data management as well as modernize mundane sales and marketing activities.
Talk to us about a custom API or automation solution for Commerce-7, WineDirect, VineSpring, E-Cellars or AMS (Advanced Management Systems). 
Can I automate customer segmentation?
Yes. Segmentation is a key for marketing success and we understand the challenges of customer list management. Using the  market-leading automation platform, VBOUT, we can help you leverage the power of lead scoring, website, social media and campaign engagement tracking in order to slice and segment your customer groups.
Can automation improve club member experience?
Absolutely!
Marketing automation solutions for wineries can help you offer the highest level of customer and club member experience.
Identify priority customers to delivery personalized wine shopping experience. Our automated lead scoring solutions can help you visualize your sales funnel in real time by categorizing your subscribers from your shoppers and early adoptors from your ambassadors. Serving relevant product information and incentives based on brand awareness and readiness to buy has never been so easy.
How can marketing automation help my business?
Marketing automation solutions can help solve complex inefficiencies to free up time that can be spent caring for your clients. Automate rudimentary tasks such as transferring, updating or populating of customer information between in-house systems with innovative API infrastructure.
Code-compliant website tracking can allow you to monitor real time customer engagements with your product or service. Setup automated triggers based on buyer behaviour to serve the personalized shopping experience that your wine lovers deserve. Create trust and increase conversion by customizing your buyer journey.
Get in touch for a complimentary consultation.
"WSI is a highly capable team who helped us to redo our Southbrook website. Responsive, organized and on-time/on-spec - the most important qualities of a development firm. Thanks!"
- Southbrook Vineyards
"Andreas, Georgia, Maria and the rest of the team at WSI are a joy to work with. They are dependable, savvy, and truly understand digital marketing on a deep level. They did a fantastic job redesigning our website and we are thrilled with the results. We cannot recommend them enough!"
- Hill Family Estate
"We love working with WSI! All of their team members are extremely knowledgeable and helpful and they provide an excellent service!"
- Grgich Hills Estate
"I give WSI 5 stars for helping me to create a beautiful website for my small wine company. From start to finish, working with them was a great experience. After our first meeting, then using my story and visual materials, they produced a beautiful website that checks all of the boxes I needed. Great communicator, an amazing designer and has a deep knowledge of the website software necessary to match her client's requests."
- Katnip Wines
"We have thoroughly enjoyed working with WSI for the past 15 months. We have seen positive growth in many areas of our business including e-commerce, traffic... brand exposure, the effectiveness of our email marketing, quality of customer data... Additionally, we worked with WSI to re-design both of our websites to ensure optimization and enhance the user experience."
- The Good Life Wine Collective, Handwritten Wines & Jessup Cellars
"We started working with WSI when we needed to make our website mobile friendly... Through the whole process they were responsive and professional and helped us analyze our options. Their web development team is skilled and the ongoing access to them is reassuring. We can't recommend them highly enough!"
- Dyer Wine
"Andreas and Georgia helped me upgrade and modernize the website for my wine brand. I was very impressed with what they had to offer... They are extremely well versed in website development, management, SEO, security and more. They are both very responsive to any needs or questions I have and follow through on any projects we undertake."
- Aiken Wines
"We were happy with their timelines- they were realistic and they stuck to them! We got everything when it was promised. Knowledge of behind the scenes on the websites was impressive. Their final work was very nice! We were very happy on it!."
- Maldonado Bottling
—

WE SPEAK WINE (AND WE DRINK IT TOO)
477 Devlin Road, Ste 104 | Napa, CA 94558