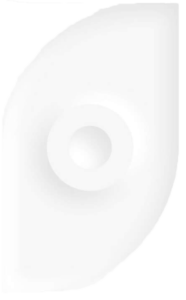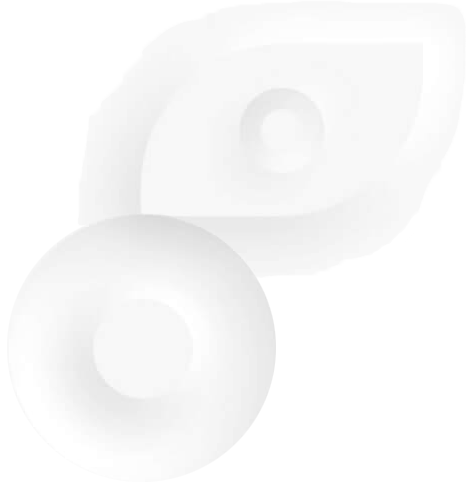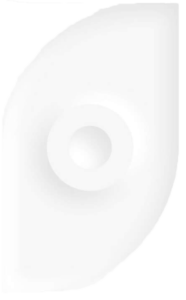 capturing 
authenticity

with winery photography
Whether it's beautiful pictures of vineyards, a new wine release, your shining new tasting room or special event at your winery, standing out in a saturated market requires a carefully curated collection of authentic and original images. Our winery photography services and wine bottle shots will help refresh your seasonal media library.
Collaboration on your artistic vision is a key step to successful content creation. Our experienced in-house photographer will dedicate time to understanding your wine photography project to help bring your idea to life.
Tidy the tasting room, polish those bottles and dress to impress, it's time to create. Whether onsite or in our next gen studio, we'll conduct setup, staging, styling and shooting, to tell your story with ease.
We're sticklers for finer details, our post-production process ensures the best representation of your brand. We will deliver high-res images along with website optimized files ready for any of your online wine marketing needs.
frequently asked questions
How do you prepare for a shoot?
The level of preparation involved varies between our different winery photography services. From tidy surfaces, polished products, sparkling glassware and well swept surroundings, we request pre-preparation from your end to ensure all areas and assets are photo ready.
Lifestyle Light:
Our Lifestyle Light photoshoot is intentionally improvised. This 2-hour onsite shoot is intended to capture an authentic and candid account of your wine business. Our photographer will provide minimal onsite setup and styling. We ask that you provide a detailed outline of scope and creative direction at least 5 days prior to day of shooting.
Half & Full Day Shoot:
Our Half and Full Day shoots provide extra time to get down and dirty with a pre-defined hit list of shots. When planning a full day shoot, we schedule time for a virtual kickoff call. There'll be coffee, conversation and lots of collaboration. 
What is your photography style?
Our in-house photographer has a great deal of experience photographing a wide variety of subjects including consumer-packaged goods, portraiture, food, hospitality, wine bottle photography, products and fashion. 
Our approach to photography for wineries is all about capturing candid authenticity. When shooting on location, we can bring artificial lighting to help set the scene but generally prefer shooting with natural daylight for a soft and approachable aesthetic to your images.
What is your turn around time?
We strive to deliver the quickest possible turn around. This is typically 5-7 business days. This can vary based on the complexity of your wine photography project.
Note: For Bottle Photography services we conduct our wine bottle photography once per calendar month on the last Tuesday of each month. This is due to the complex setup involved in our professional studio.
Do you provide partial day services?
Yes, we offer our clients 3 different service packages. These include our lifestyle light shoots which are allocated 2 hours on location photography as well as our half and full day projects.
You can read more about our photographic services for wineries in our photo services blog.
Do you travel for photo shoots?
Yes. Our wine photography packages typically include 30 minutes travel. Photography location must be determined ahead of time and any further travel time can be itemized at an additional cost. Please get in touch to discuss your upcoming project.
How do you deliver my finished photos?
We send your photos digitally via a shared folder so you can easily access and use them for your marketing needs.
"WSI is a highly capable team who helped us to redo our Southbrook website. Responsive, organized and on-time/on-spec - the most important qualities of a development firm. Thanks!"
- Southbrook Vineyards
"Andreas, Georgia, Maria and the rest of the team at WSI are a joy to work with. They are dependable, savvy, and truly understand digital marketing on a deep level. They did a fantastic job redesigning our website and we are thrilled with the results. We cannot recommend them enough!"
- Hill Family Estate
"We love working with WSI! All of their team members are extremely knowledgeable and helpful and they provide an excellent service!"
- Grgich Hills Estate
"I give WSI 5 stars for helping me to create a beautiful website for my small wine company. From start to finish, working with them was a great experience. After our first meeting, then using my story and visual materials, they produced a beautiful website that checks all of the boxes I needed. Great communicator, an amazing designer and has a deep knowledge of the website software necessary to match her client's requests."
- Katnip Wines
"We have thoroughly enjoyed working with WSI for the past 15 months. We have seen positive growth in many areas of our business including e-commerce, traffic... brand exposure, the effectiveness of our email marketing, quality of customer data... Additionally, we worked with WSI to re-design both of our websites to ensure optimization and enhance the user experience."
- The Good Life Wine Collective, Handwritten Wines & Jessup Cellars
"We started working with WSI when we needed to make our website mobile friendly... Through the whole process they were responsive and professional and helped us analyze our options. Their web development team is skilled and the ongoing access to them is reassuring. We can't recommend them highly enough!"
- Dyer Wine
"Andreas and Georgia helped me upgrade and modernize the website for my wine brand. I was very impressed with what they had to offer... They are extremely well versed in website development, management, SEO, security and more. They are both very responsive to any needs or questions I have and follow through on any projects we undertake."
- Aiken Wines
"We were happy with their timelines- they were realistic and they stuck to them! We got everything when it was promised. Knowledge of behind the scenes on the websites was impressive. Their final work was very nice! We were very happy on it!."
- Maldonado Bottling
—

WE SPEAK WINE (AND WE DRINK IT TOO)
477 Devlin Road, Ste 104 | Napa, CA 94558